Avoid Online Scams - Tips for Protecting Personal Information on the Web
The world wide internet has become a fast growing highway for consumers and information seekers. People shop, work, play and send correspondence online in this day and age making it all the easier for predators to commit internet fraud and scam innocent people. There are several ways to protect yourself from online scams. Most only take a few minutes and can mean the difference between safe internet surfing and a lot of headaches and hassles.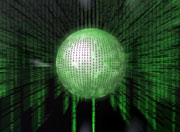 Be careful who you give personal information to such as your full name, birth date, home address and phone number. This personal information should never be posted freely online. You should always be sure of the website's credentials and security before ever giving out such information. You should also never post such information within an instant messenger unless the person is a family member and you know them explicitly.
Change your passwords often and don't give these out to anyone! If you need to write your passwords down, be sure to keep them in a safe place where only you know where they are located. Don't use the same password for all of your varied accounts because this could make it very easy for someone to steal it and gain access to your information. Remember when choosing a password to include both letters and numbers to make your password harder to crack. You can also use upper and lower case letters to ensure further security. Try to create unique passwords that are not closely related to you. In other words, donít use your birthday, anniversary or names of family members.
Don't ever give out your credit card information on the internet unless you are sure you are on a secure site with a good reputation. You can check this most of the time by looking for the little pad lock symbol that appears usually in the lower part of the web page. The icon is not a guarantee, but it will provide you with the assurance that you are on a more secure site. Do your homework! Check the site out completely before giving out any credit card information! You can also check with the better business bureau in the local area the site lists.
If you receive an offer through email or find one while surfing the internet and it seems "too good to be true," you're probably right. For example, if someone sends you an email and says you have won a sum of money, but you have never participated in anything on their site, then they are simply soliciting to get you to visit their site. Another example of this is when websites really talk up their product or service and then want to charge you for unspecified reasons. In other words, if a site wants money but doesn't tell you exactly what it is for, then it is probably best to steer clear of it altogether. You get the basic idea. If warning bells go off in your head, listen to them because you are most likely correct! Be sure to set your spam blocker within your email to try combating against some of these solicitous emails.
When using the internet, if you use common sense, a bit of caution and a good dose of skepticism you can surf safely and avoid internet scams and fraud. There is no sure way to avoid internet scams completely while surfing the world wide web, but by taking a few simple steps to protect yourself, you can surf with confidence. Remember, it only takes a few minutes to protect yourself from internet predators and save yourself a lot of future headaches and hassles!
Compare Internet Providers: Dial Up - DSL - Cable - Satellite - Wireless - VOIP
More Articles and Information: